Note-taking for Court Interpreters - FALL 2019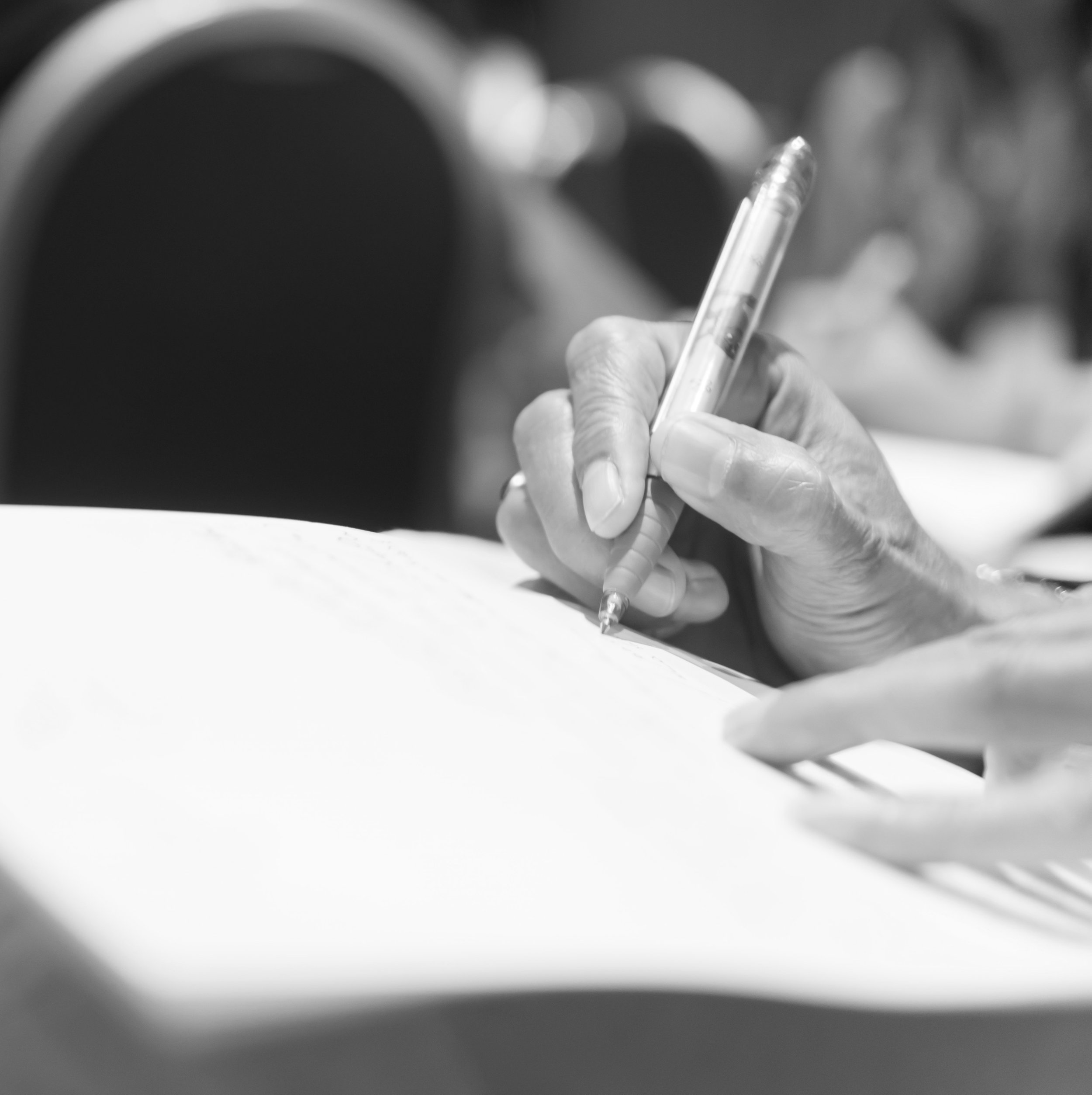 Note-taking for Court Interpreters - FALL 2019
THE PROGRAM
This workshop is geared for experienced interpreters with a goal to refine and hone note-taking skills.
Participants who have experience with consecutive interpreting and have had a chance to develop their memory and message analysis skills will take those skills several steps further as they learn professional note-taking skills.
The approach is incremental. It helps you build strong foundations one layer at a time. You will learn note-taking techniques developed by trail-blazing conference interpreters since the 50's.
The essence of these techniques, which have been tested and improved by professionals over the years, applies to every field of interpreting. We will use examples and practice materials specific to court settings and the judiciary.
THE CONTENT
The goal of this 18-hour training is to help you achieve the following:
Develop a personal system

Develop a personal collection of functional symbols

Improve accuracy in message rendition

Improve your message analysis abilities

Boost your memory skills

Practice dual-tasking
Between classes, you will be expected to practice new skills in your professional work or during personal study time. Materials for personal study time will be made available online.
By the end of the training you will be able to render longer consecutives with more accuracy. This course is also good preparation for simultaneous interpreting training.
TIME
Saturday October 26th, November 2nd, November 16th, November 23rd; 9am - 12.30pm
This training spans over four Saturdays. Participants who complete the training attend all four Saturdays.
REGISTRATION
The deadline for registration is October 18th 2019. To register, please click on the "purchase" button above.
Team sign-up is applicable to this training. The deadline to sign up as a team and receive a 10% discount for this training is October 11th 2019.
To take advantage of our early bird discount use code HGD34H when signing up before September 27th 2019.
CONTINUING EDUCATION CREDITS
WA AOC: 12 continuing education skills building units have been requested for this training.
Sofía García-Beyaert, PhD, is an interpreter, interpreter trainer and researcher in language access policy. She studied conference interpreting at the Universidad de Granada, in Spain and is one of the authors of the pioneering book The Community Interpreter: An International Textbook. Sofia taught postgraduate and master's classes on interpreting skills-building at the Universitat Autònoma de Barcelona before moving to Seattle.
Linda Noble, is a devoted Russian interpreter and translator with 32 years of experience in the field. She earned her WA AOC Interpreting Certification in 1996, and her ATA translation certification in 2000. She sat at the Interpreter Commission as a spoken language interpreter representative between 2012 and 2018. Linda is also a past Vice President of WITS; and a former NOTIS Board Member.

LOCATION
South Seattle College