Note-taking: Skills Building! (ON DEMAND)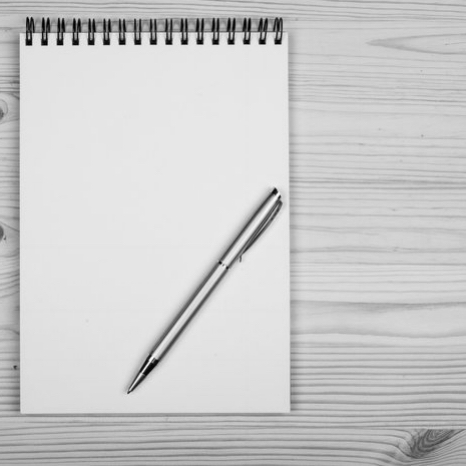 Note-taking: Skills Building! (ON DEMAND)
THE PROGRAM
This workshop is geared for experienced interpreters with a goal to refine and hone note-taking skills. Participants who have experience with consecutive interpreting and have had a chance to develop their memory and message analysis skills will take those skills several steps further as they learn professional note-taking skills. The approach is incremental. It helps you build strong foundations one layer at a time. You will learn note-taking techniques developed by trail-blazing conference interpreters since the 50's. The essence of these techniques, which have been tested and improved by professionals over the years, applies to every field of interpreting. Whether you are a court interpreter, a medical interpreter or a social services interpreter, this hands-on, interactive course, will offer you essential tools that you will be able to apply in your daily work.
THE CONTENT
The goal of this 18-hour training is to help you achieve the following:
Develop a personal system that will allow you to use your note-book in the most efficient way.

Develop a functional personal collection of symbols.

Improve your message analysis abilities.

Boost your memory skills.

Practice dual-tasking.
Between classes, you will be expected to practice new skills in your professional work or during personal study time. Materials for personal study time will be made available online.
By the end of the training you will be able to render longer consecutives with more accuracy. This course is also good preparation for simultaneous interpreting training.
TIME
This class is offered on demand. If you are interested in it, we need to hear from you! Please fill out the form below to let us know about your needs. We will keep you posted about upcoming classes. Feel free to also specify your preferred times and dates. It is very helpful for us to know!
REGISTRATION
Team sign-up is applicable to this training. Sign up as a team and receive a 10% discount for this training.
CONTINUING EDUCATION CREDITS
WA DSHS: 18 continuing education credits have been approved for this training.
WA AOC: 12 continuing education units have been approved for this training.
Sofía García-Beyaert, PhD, is an interpreter, interpreter trainer and researcher in language access policy. She studied conference interpreting at the Universidad de Granada, in Spain and is one of the authors of the pioneering book The Community Interpreter: An International Textbook. Sofia taught postgraduate and master's classes on interpreting skills-building at the Universitat Autònoma de Barcelona before moving to Seattle.